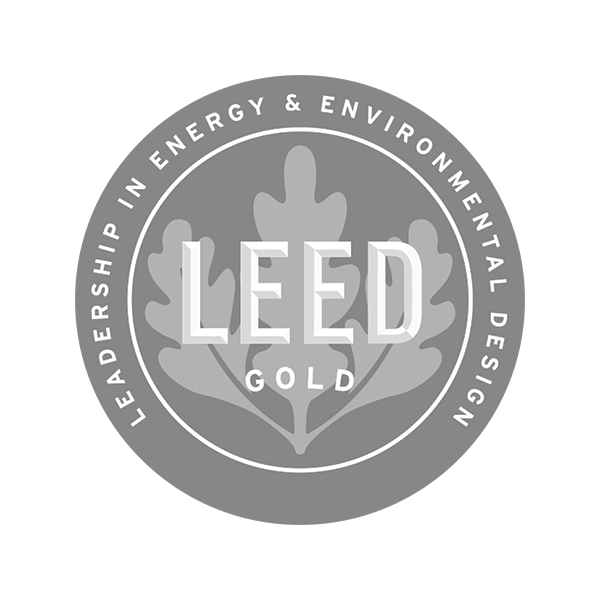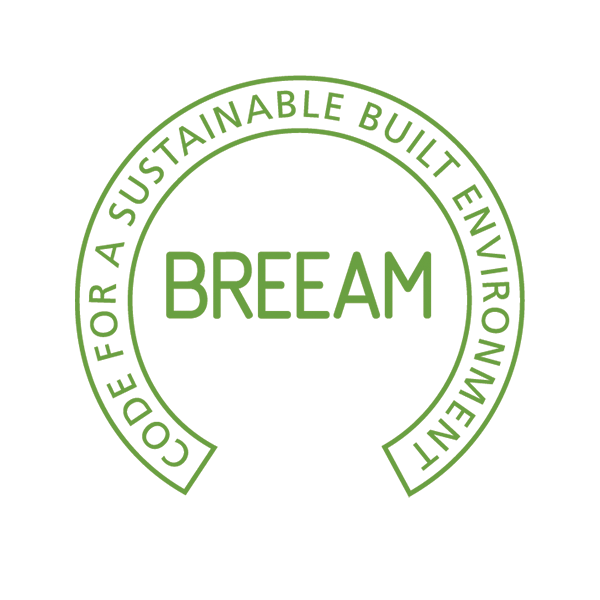 GREEN BUILDING CERTIFICATION
As a member of the Green Building Council, we prove our environmental commitment by applying green building strategy of our new developments, that considers the entire life cycle of the building, which starts from the idea, planning, design, through the execution of works, all the way to the operations, which brings significant savings. Our efforts are focused on taking care of energy efficiency by planning renewable energy resources, climate risk, water management, recycling process, emergency preparedness, greenhouse gas emissions. Green building certificates that are applied:
Navigator Business Centers 1 and 2 were built according to LEED Gold standard. UŠĆE Tower Two was designed and built according to BREEAM and it is the only office building with natural ventilation in the country. UŠĆE Shopping Center is one of the first and largest certified shopping centers in the region and Europe to receive LEED EBOM certificate (LEED Existing Building: Operations and Maintenance) in the segment of operational asset.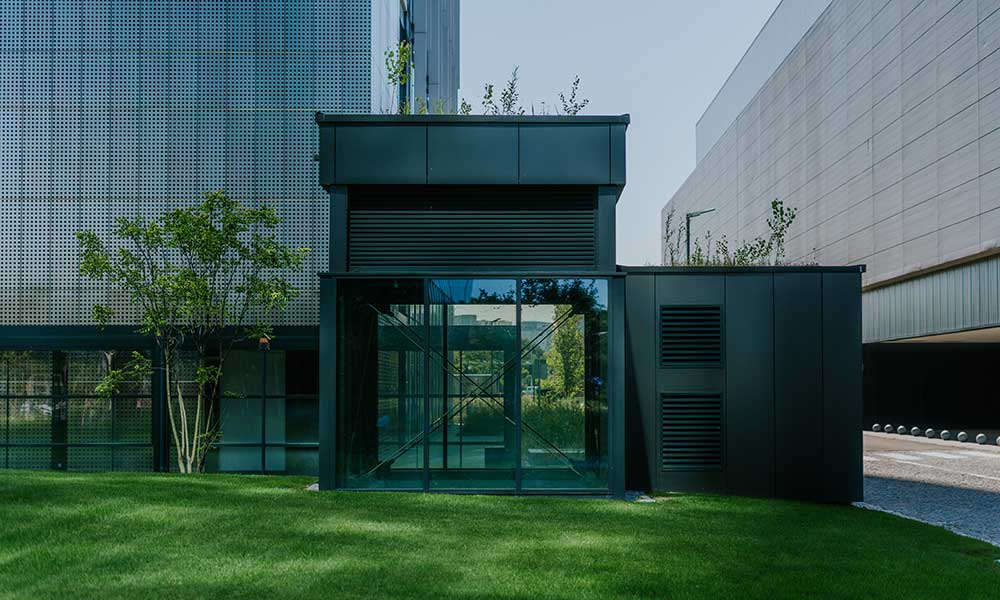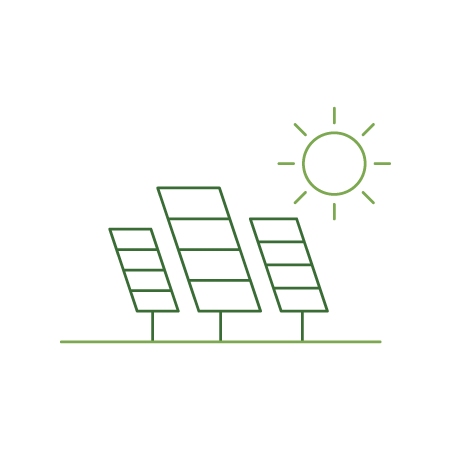 Solar energy is one of the renewable sources of energy that impacts environment the least. We have installed solar plants, with the main benefit to produce electrical energy from renewable sources, while decreasing CO2 emission.
We have currently cca. 400m2 solar power plant with a capacity of 50 kW on the roof of Ušće Shopping Center. The produced solar energy is completely consumed by the building. Today, the generated electricity is used for electric vehicles charging in Ušće garage.
Besides that, we have 5 solar benches with phone chargers that provide enough electricity for its purpose, placed in the green area between USCE TOWER 1 and USCE TOWER 2. In the next period, it is planned that a total of cca 22,000 m2 area of solar plants to be installed for the production of electrical energy.
In Navigator One Business Center, we are using solar plants for sanitary hot water preparation in the building.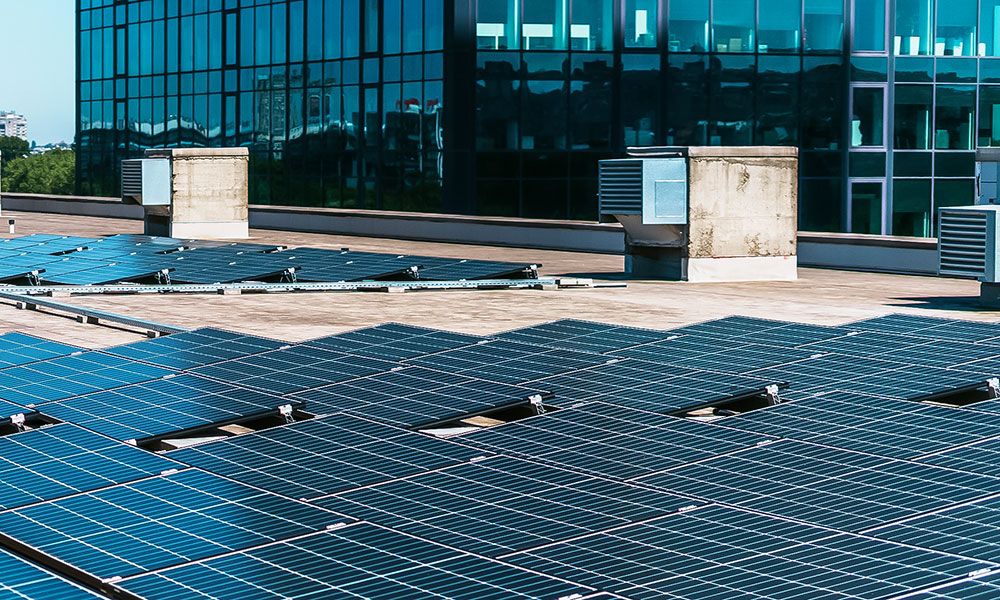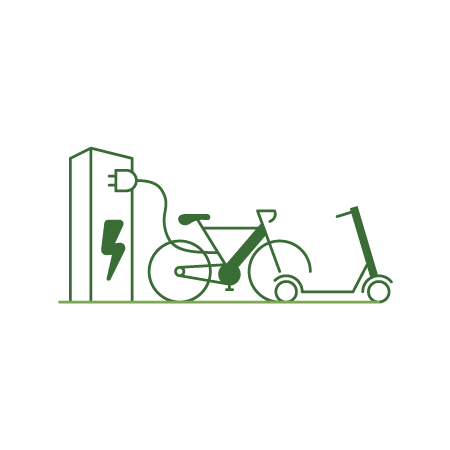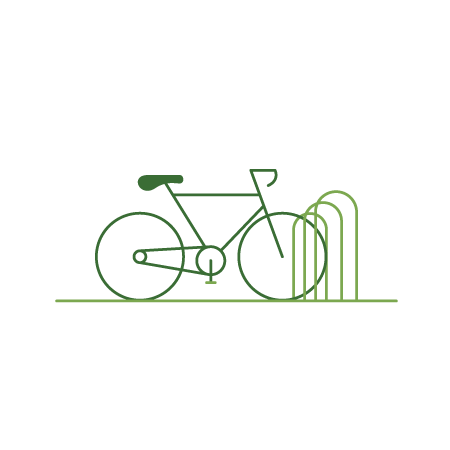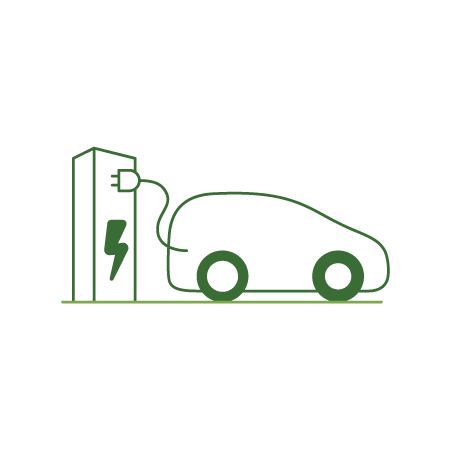 ALTERNATIVE MODELS OF TRANSPORT
One of the pillars of our green commitment is dedication to promote and apply smart tech solutions in order to protect environment and contribute to the wellbeing of the community. We put special dedications to the alternative models of transport – electric cars, bicycles and scooters by providing parking stations and chargers for all types of eco vehicles with the goal to enable all necessary comfort and infrastructure to users, while promoting its contribution to the clean air and healthy lifestyle. The user experience is optimized by using Charge & Go application and Cozy Access system. The total number of charges and parking spaces for eco vehicles in our retail and office assets:
46 electric car charging points
400 bicycle parking lots
UŠĆE Shopping Center is the first shopping center in the Balkans with the Bikeep parking station for electric bicycles and scooters.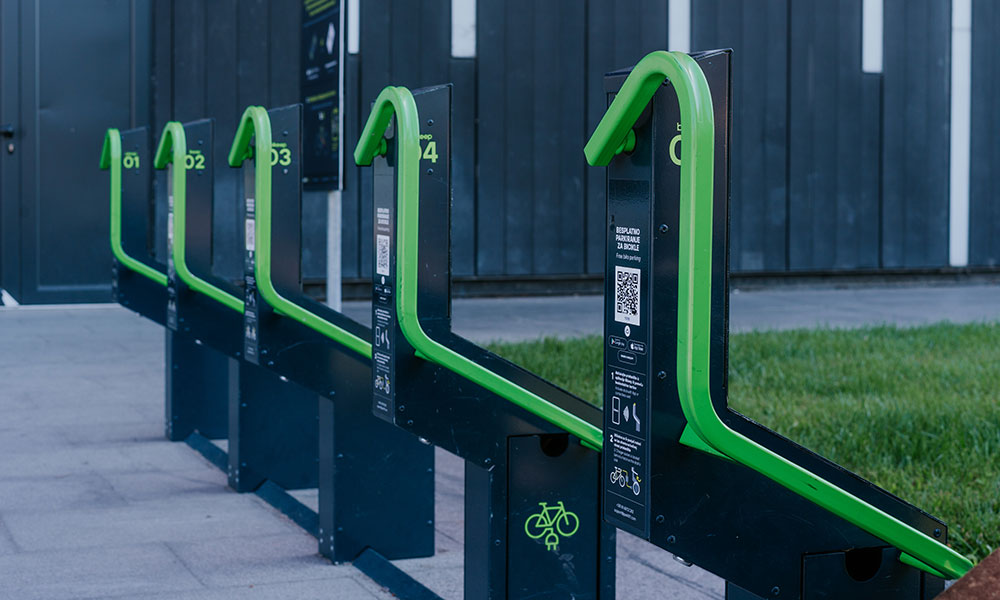 WASTE MANAGEMENT PROJECTS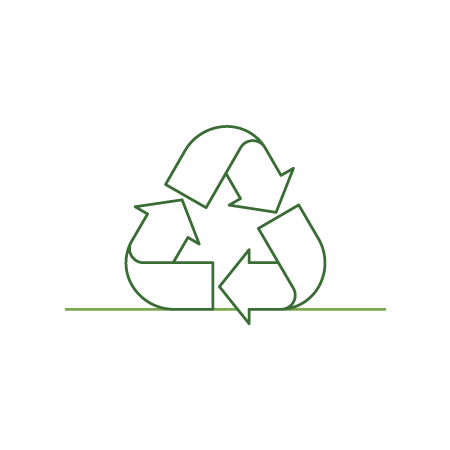 We implemented recycling policy throughout all assets for converting waste into reusable materials. We are recycling more than 311,86 t of cardboard and 12 t of glass every year.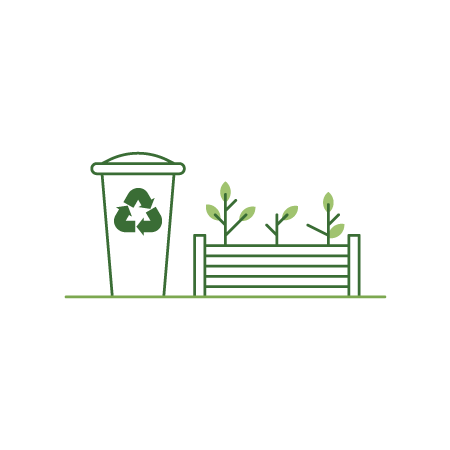 480 m3 of organic matter is being transformed into a valuable fertilizer through our portfolio.
Composting reduces the need for chemical fertilizers. Ušće Shopping Center is planning to procure food compost machine for food waste and landscape maintenance to compost it within 24 hours, with a capacity of up to 274 kg/day.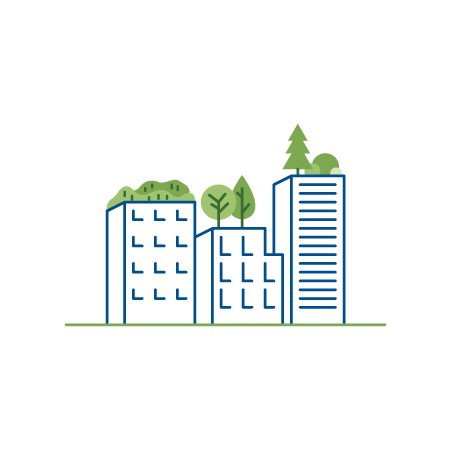 GREEN ROOF & URBAN GARDEN
Sustainable green roof gardens within our assets provide a healthy surrounding and a perfect place for building users relaxation while contributing to the cleaner air, supports biodiversity and generally, a healthier ecosystem. We have a green roof on Navigator Business Center One and it is planned on the UŠĆE Shopping Center rooftop, the placement of around 800 m2 green roof with urban fruit and vegetable garden which will be irrigated with rainwater.
Between Ušće Towers is a beautiful extensive perennial botanic mixture. The mixture consists of 38 different indigenous botanical species. This soft landscaping foster biodiversity and the level of maintenance is significantly lower than for conventional perennial bed. Diversity of flowering species serves as food source for bees, butterflies and other insects.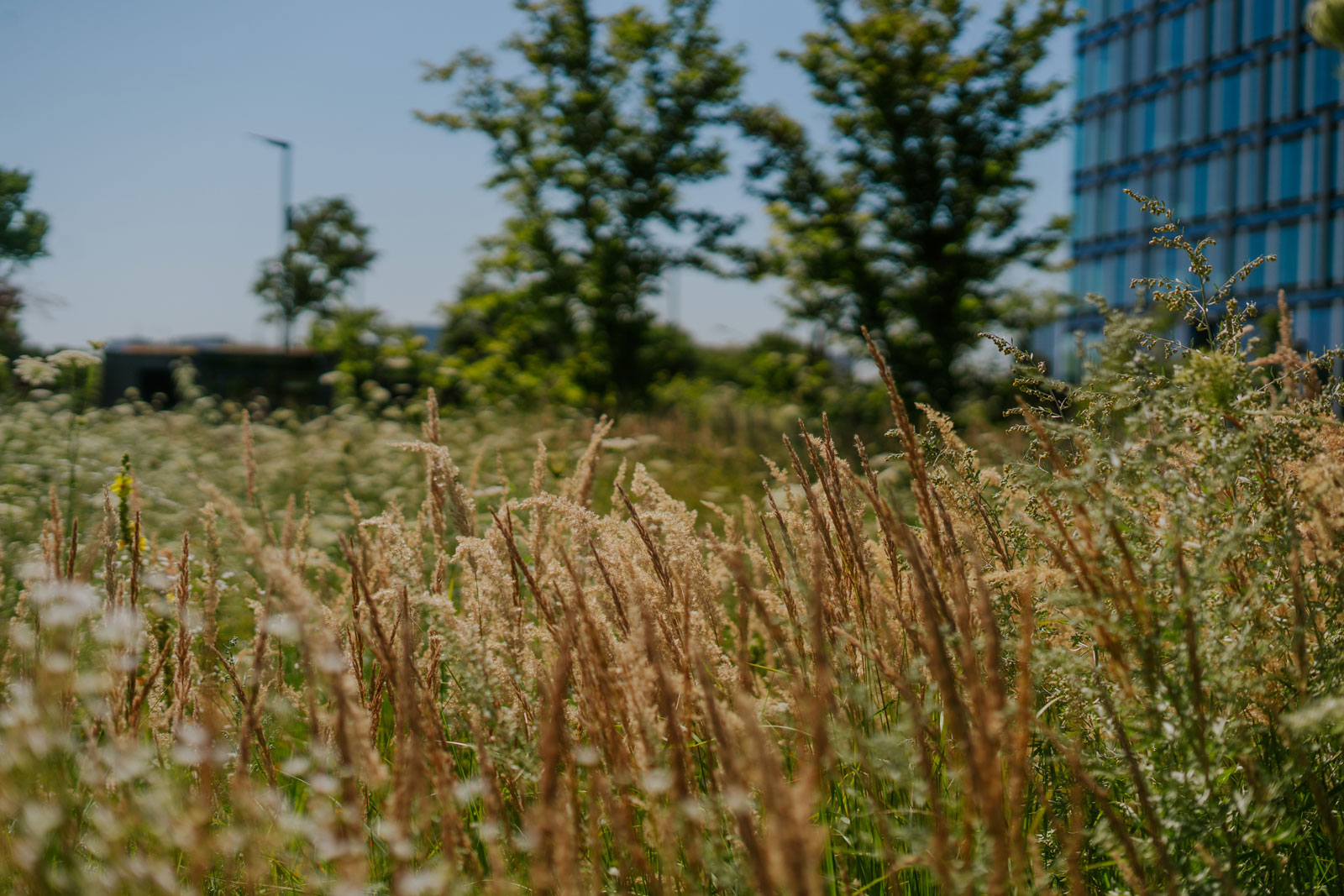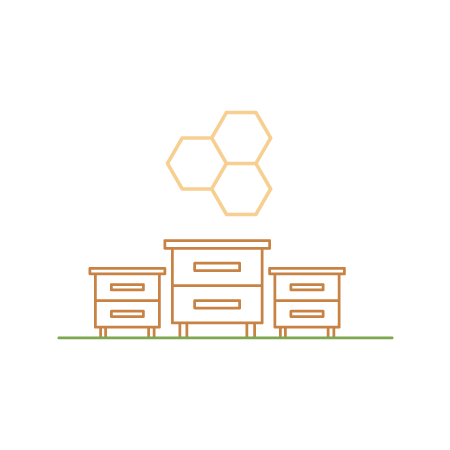 Bees are one of the most vital members of our ecosystem, responsible for pollinating plants that make a significant portion of our food supply and help control erosion, provide animal habitat, and increase oxygen while mitigating carbon dioxide. We installed 5 beehives on the UŠĆE SC rooftop and 7 beehives on the rooftops of our office portfolio (UŠĆE and Navigator Complex) at the beginning of June 2022.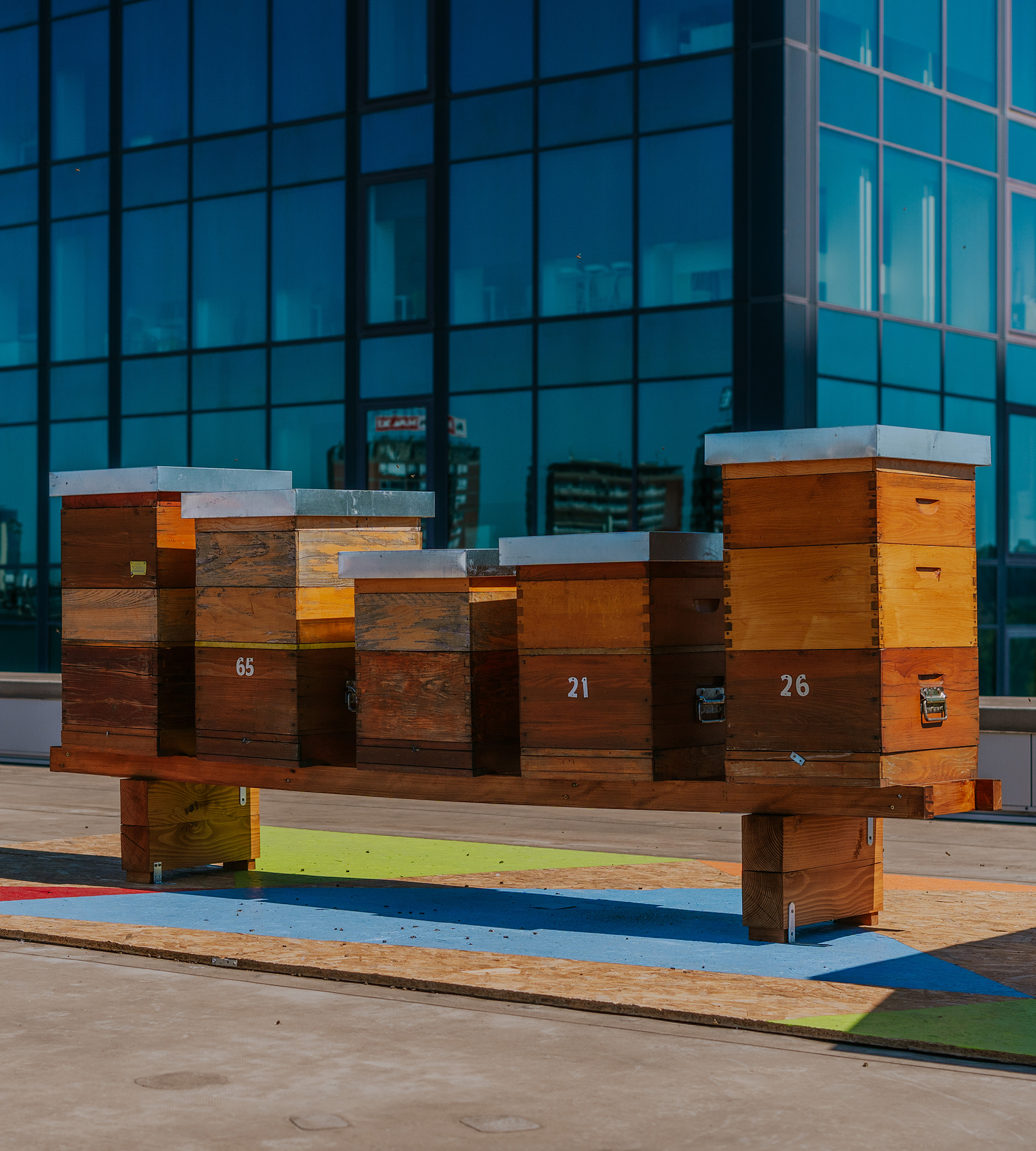 This error message is only visible to WordPress admins
Error: No feed found.
Please go to the Instagram Feed settings page to create a feed.